Posted by Virginia Franco on Jun 25th 2021
Remember the sneak peeks you've been seeing? I can finally share this custom purse!!
I present, Antonia by Ebonstar.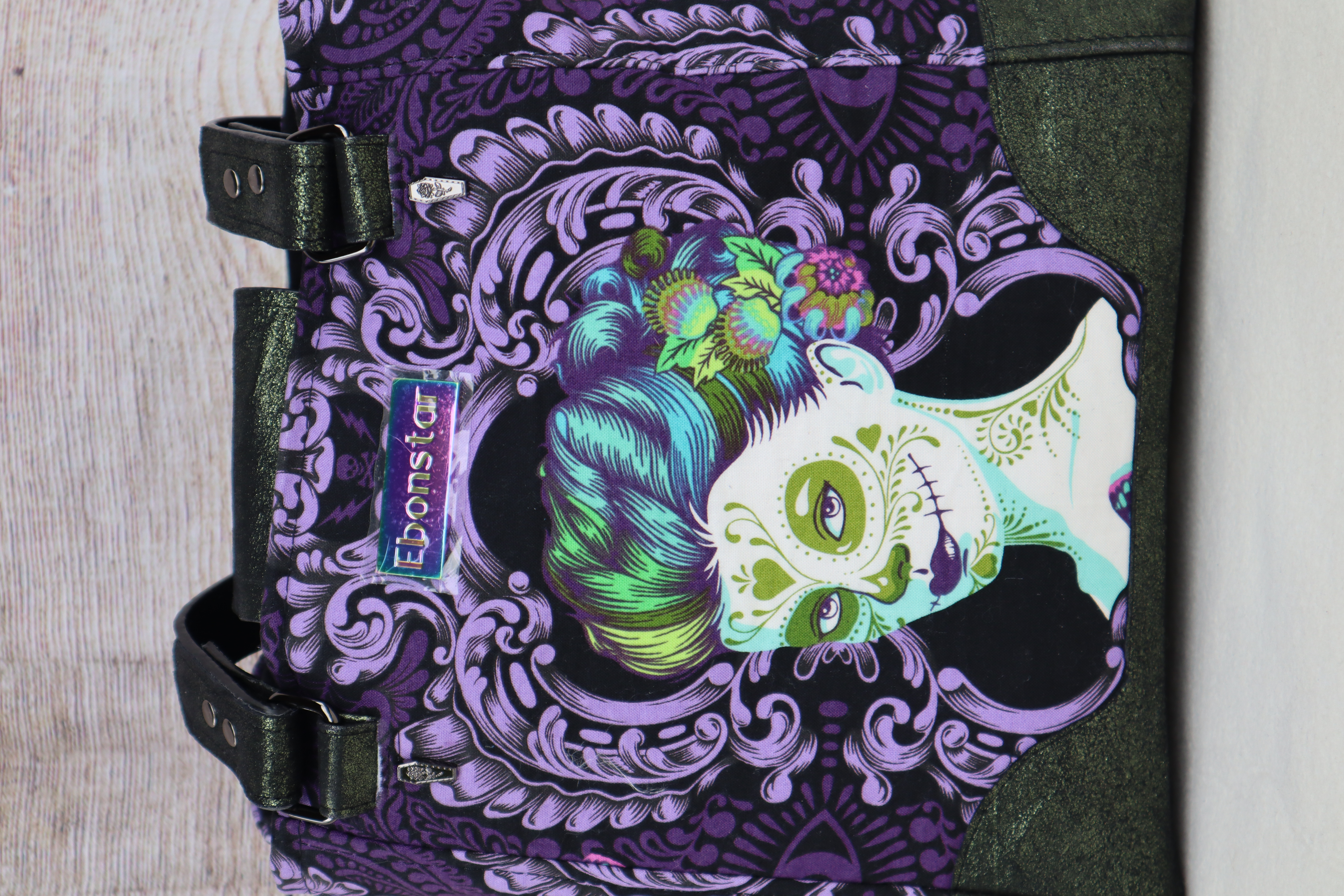 The customer requested a structured shoulder bag that could convert from a rounded bag to a more squared off bag, depending on her mood.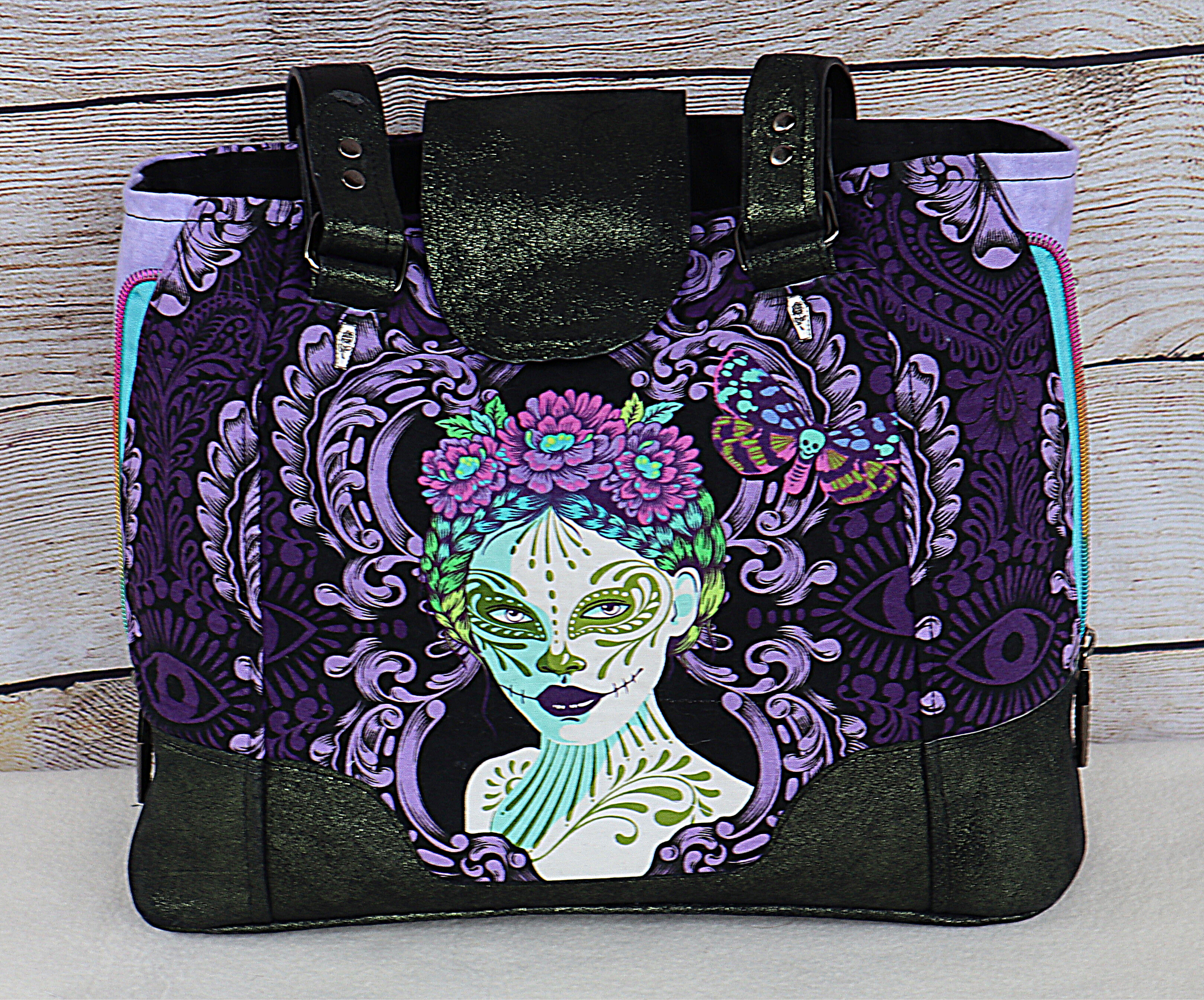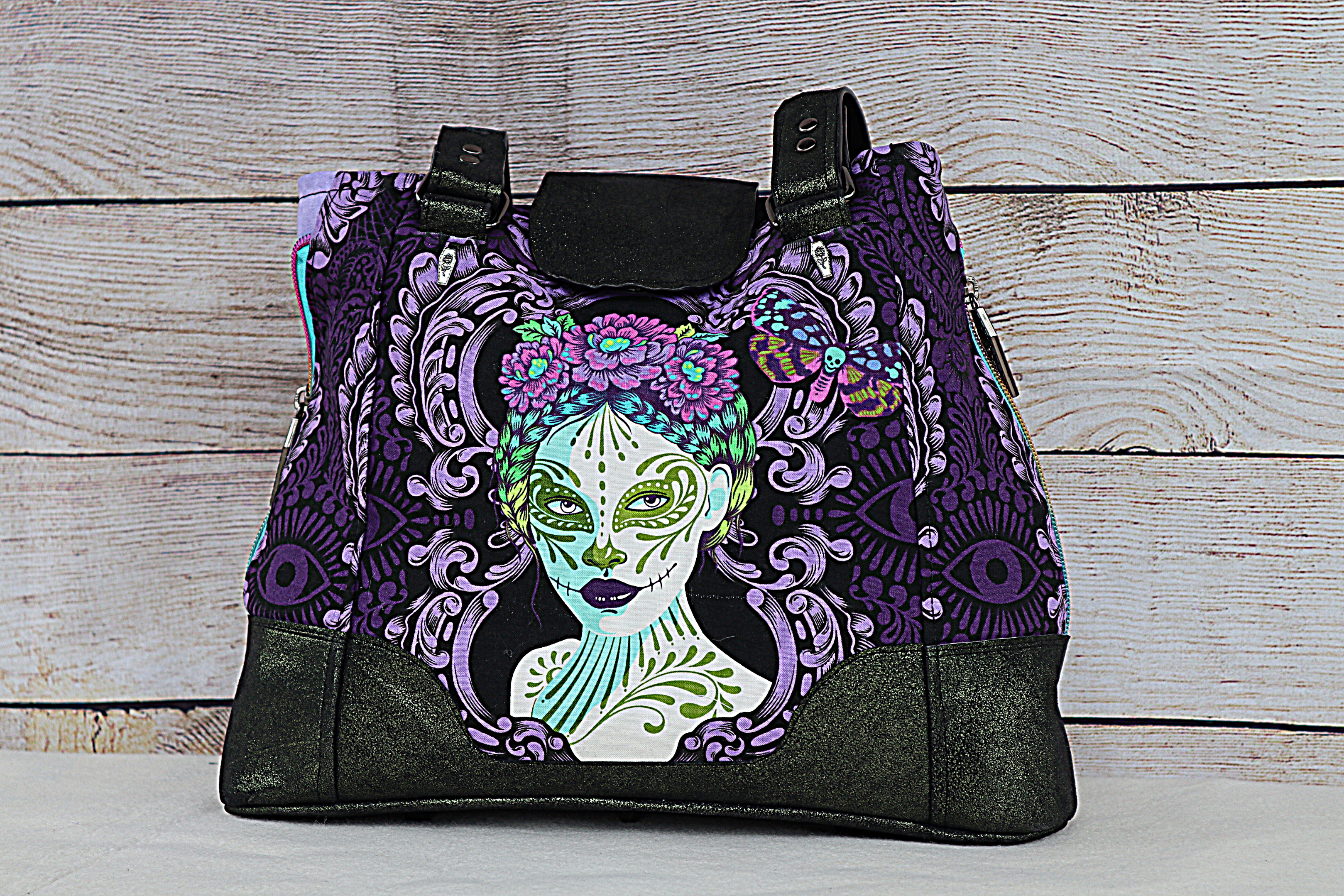 The rounded shape is achieved by these gorgeous custom zippers on each side panel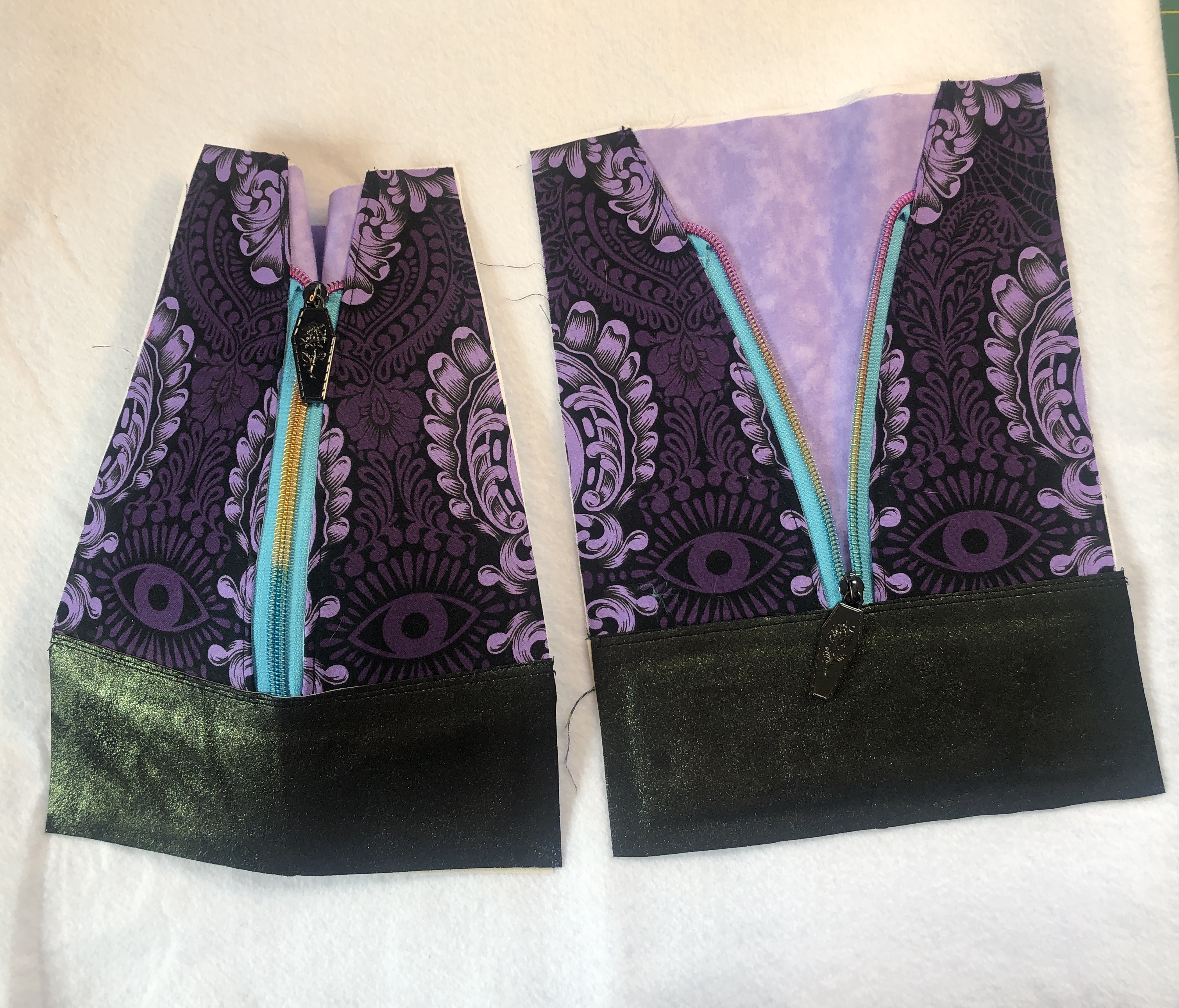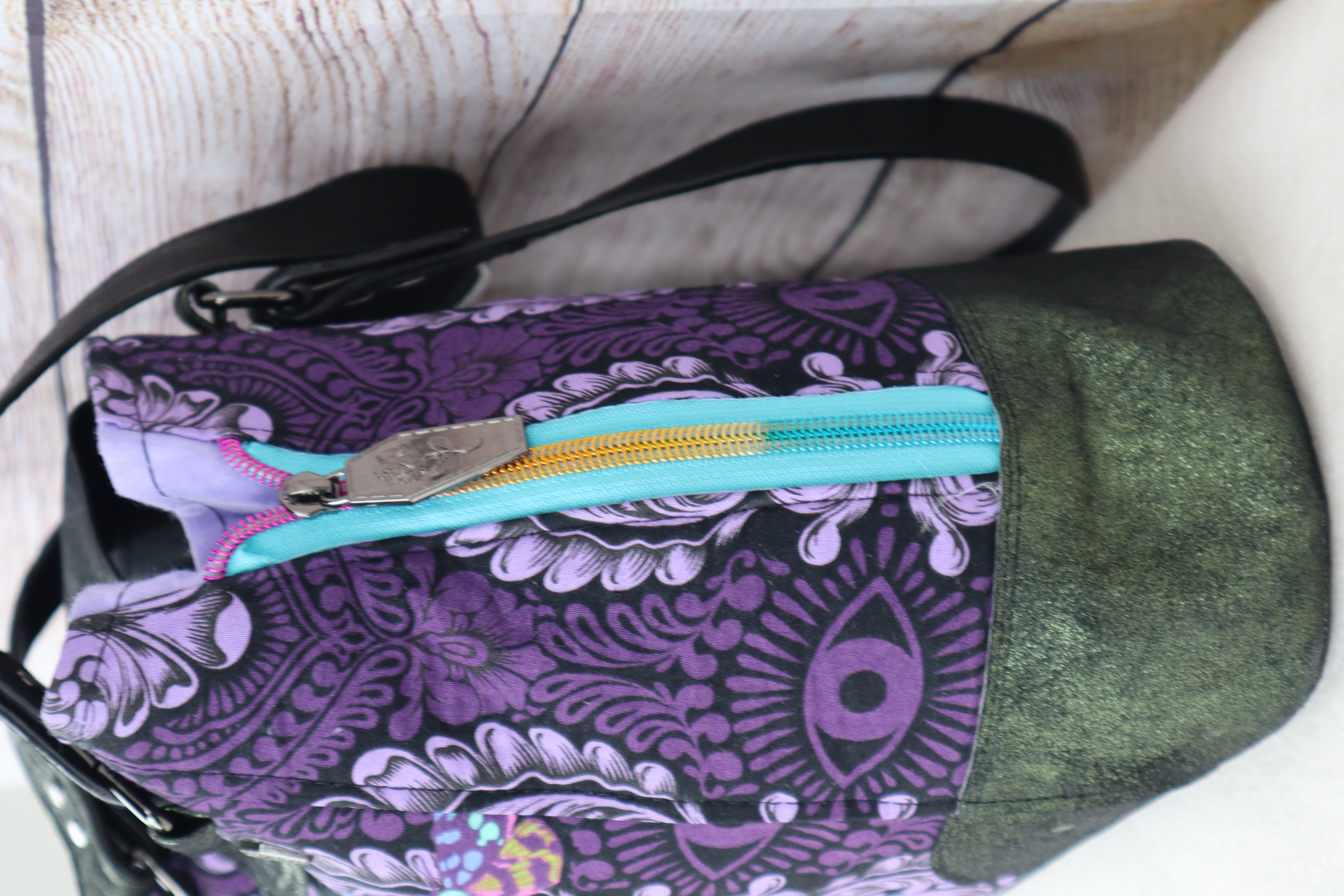 I love how the colors in the zipper tape pops against the fabric.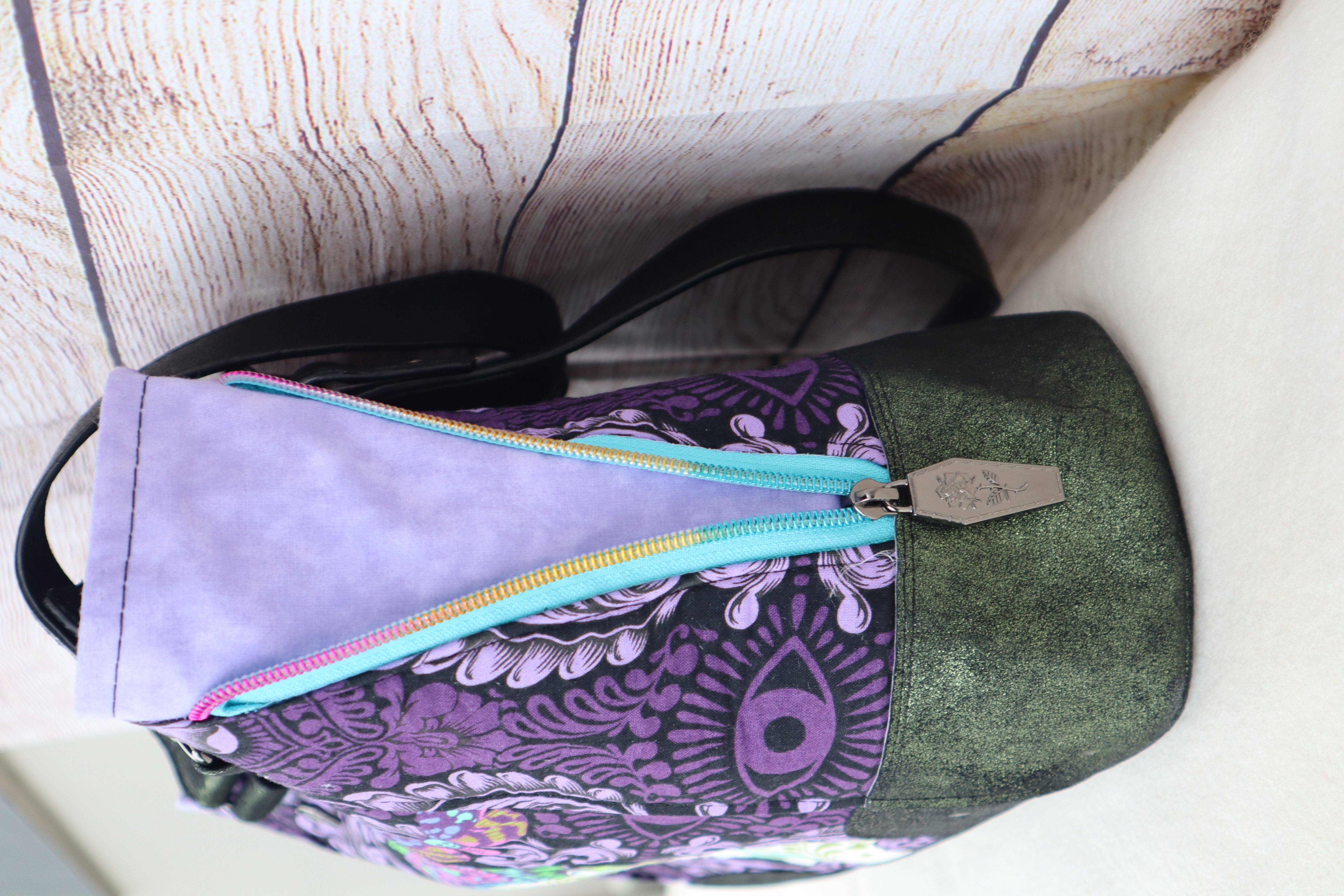 And of course this bag needed a custom coffin zipper pull with a rose.
The hidden straps connectors feature matching rose coffin Chicago screws.
The green leather just pops with the amazing colors in the fabric.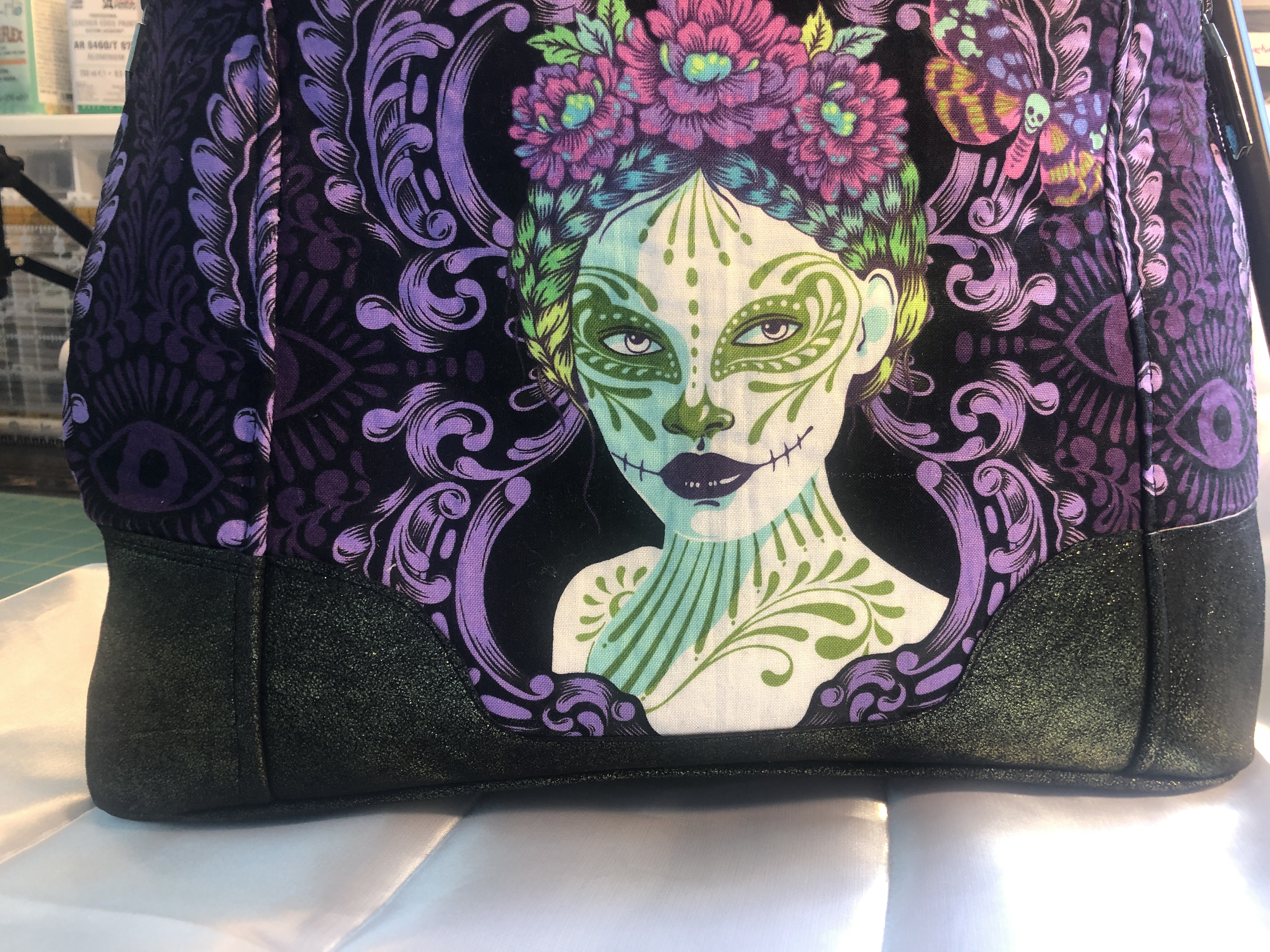 We lengthened the straps just a bit for the perfect fit for the customer. And changed the shape of the flap to reflect the customer's tastes.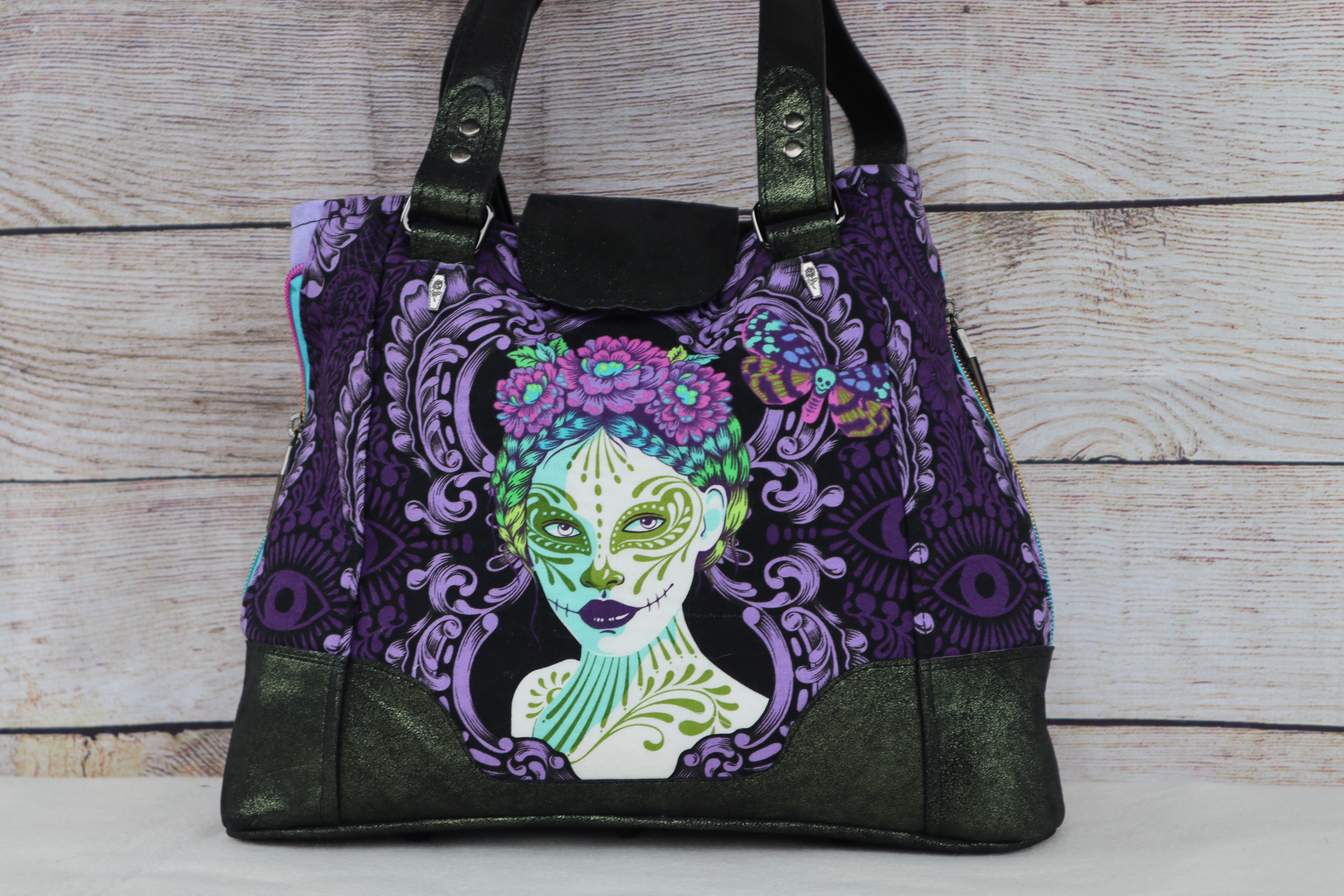 Inside we added slip pocket with a leather edging, bringing the green leather color to the interior of the bag. And Of course, all bespoke bags need a nameplate.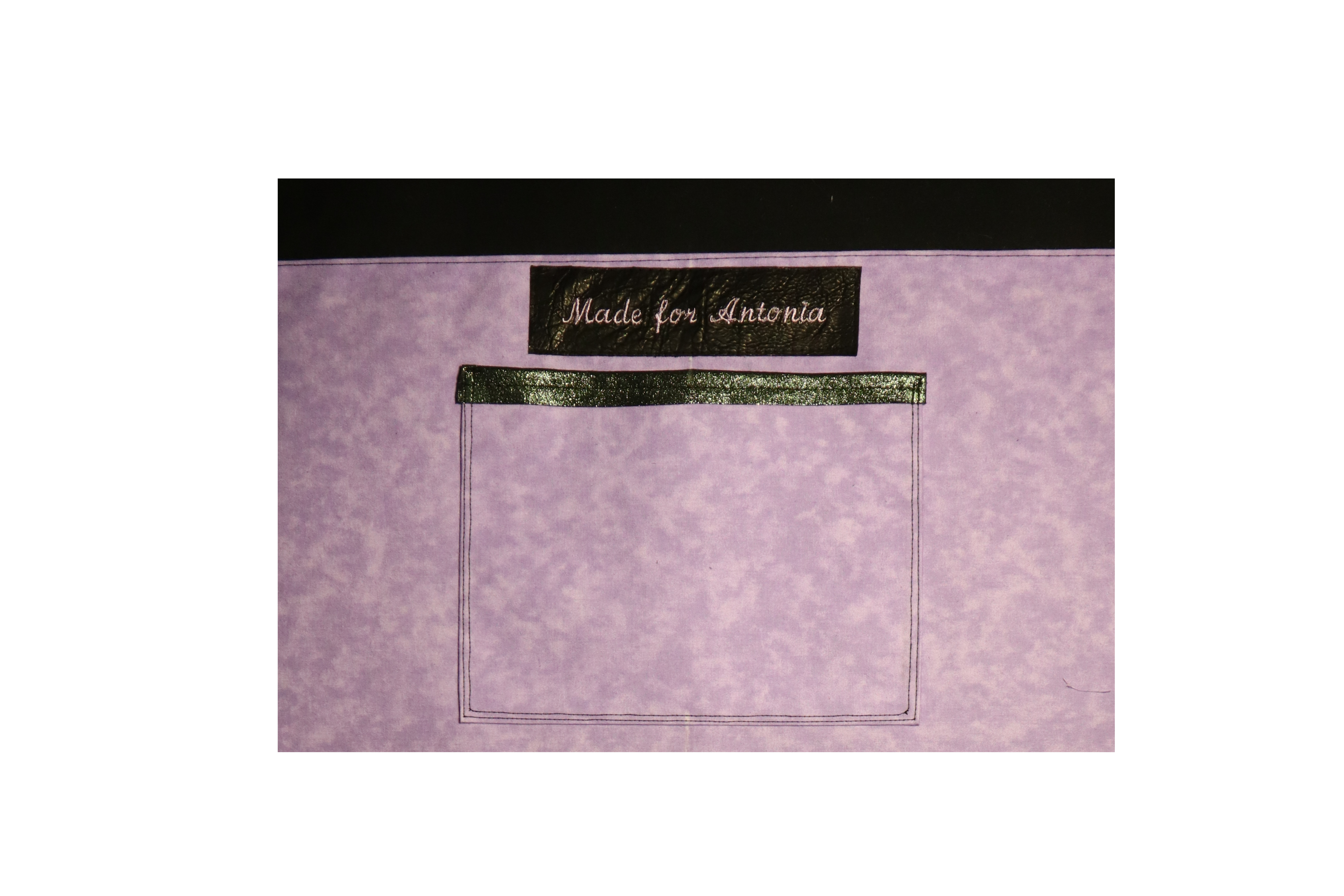 We also included a zipper pocket with a black leather overlay and added a key leash
And every bespoke bag needs a dustcover.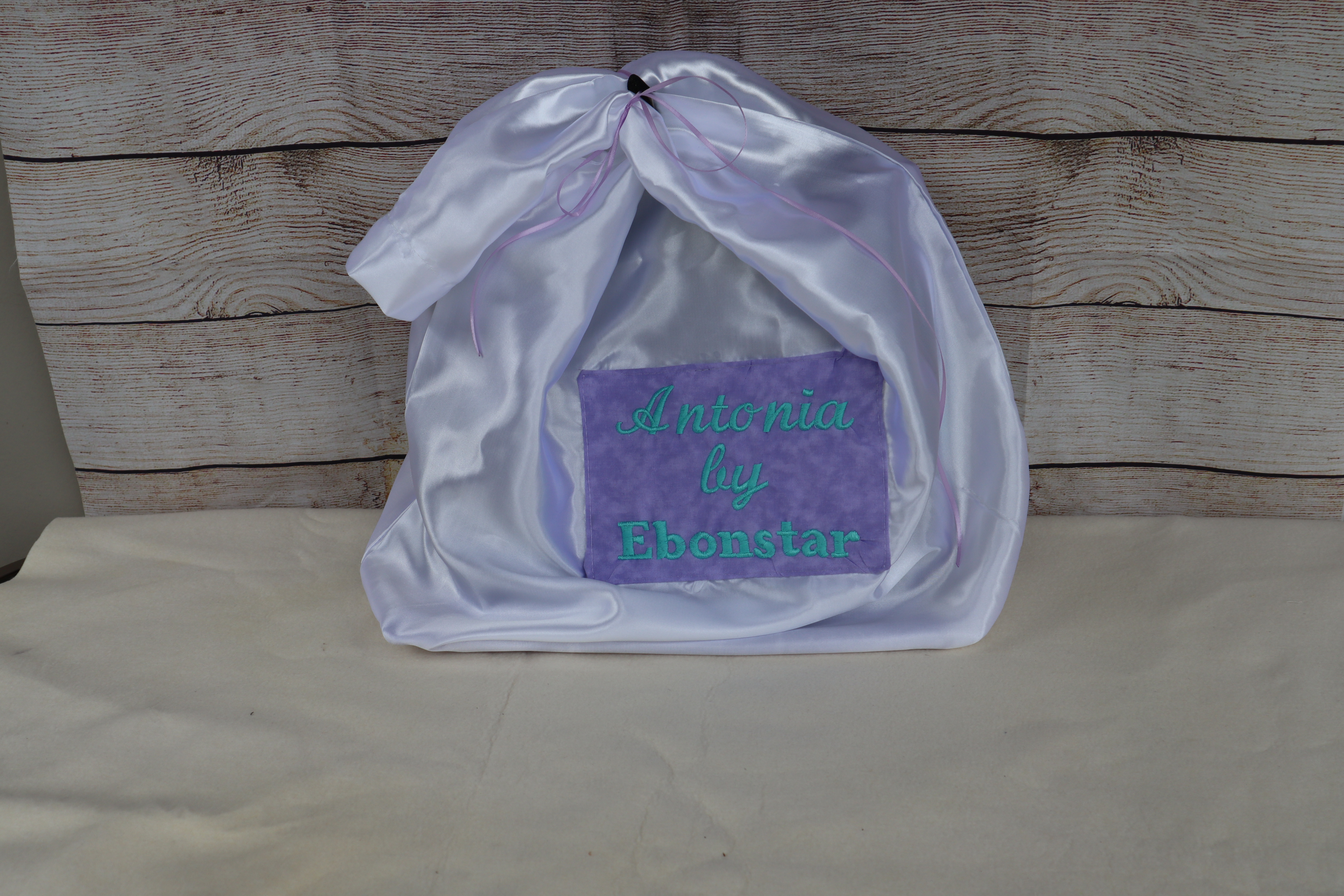 It's amazing that we started with this: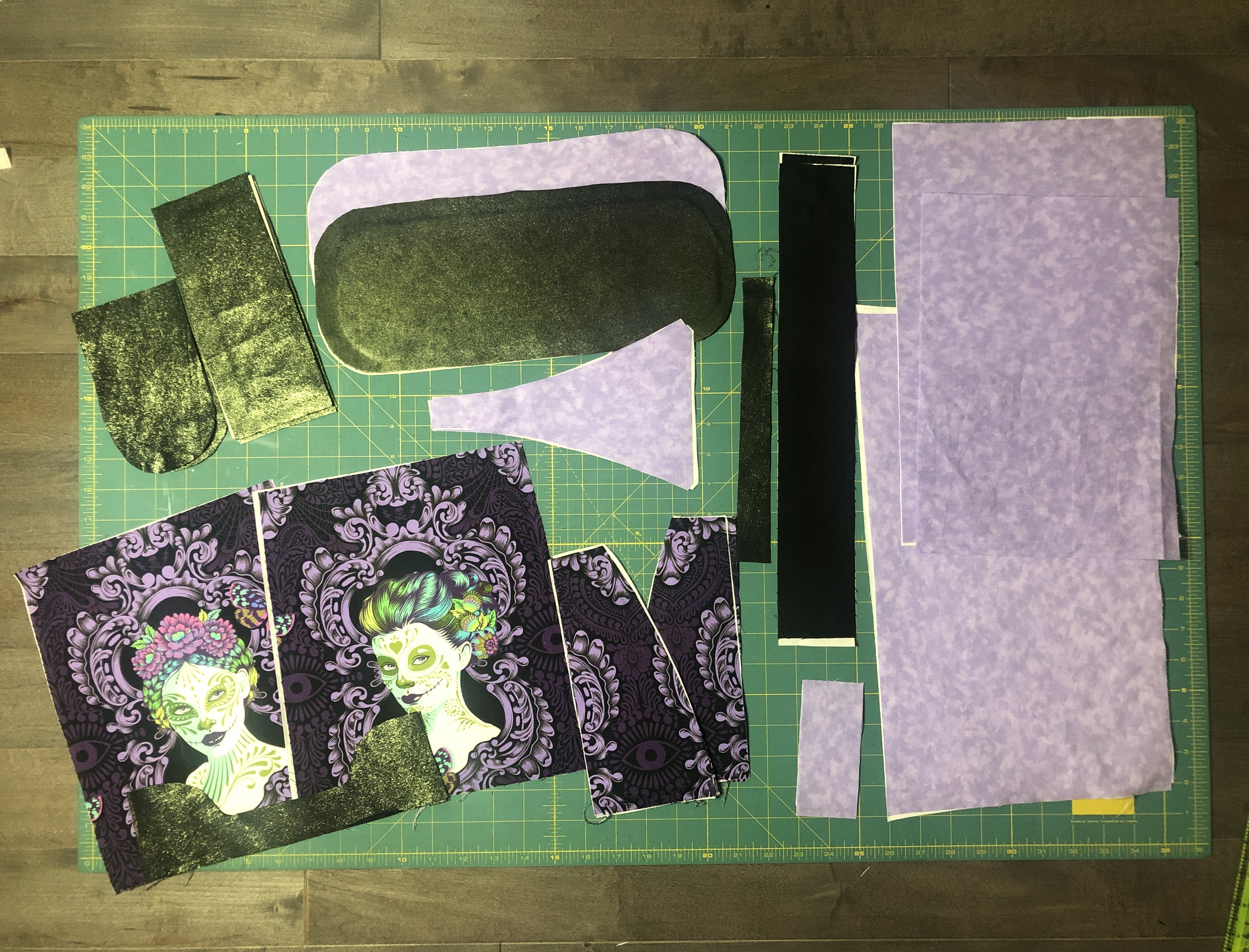 And ended up with this:
I really enjoyed making this bag. And the customer was thrilled with it.
Thanks for checking out our latest bespoke bag. Below is a video link so you can see the bag in action. And remember, you can see other examples of custom bags and order your own at www.Ebonstar.com.
Youtube:
Tiktok: https://www.tiktok.com/@ebonstarfiberarts/video/6976342125562596613?lang=en&is_copy_url=0&is_from_webapp=v1&sender_device=pc&sender_web_id=6932537115386349062
www.ebonstar.com #EbonstarFiberArts#bespoke #bespokebags #leatherbags #leatherpurses #TulaPink#TandyLeather#SewDulce#WizardryStitchery&Crafts #JanomeSewingMachines #ThorIndustrial