Posted by Virginia Franco on Jul 8th 2020
Since masks are a necessity right now and it doesn't look like that will be changing anytime soon, I tried out a new pattern.
This is a mask keeper, a zipper pouch that clips to your purse or belt loops.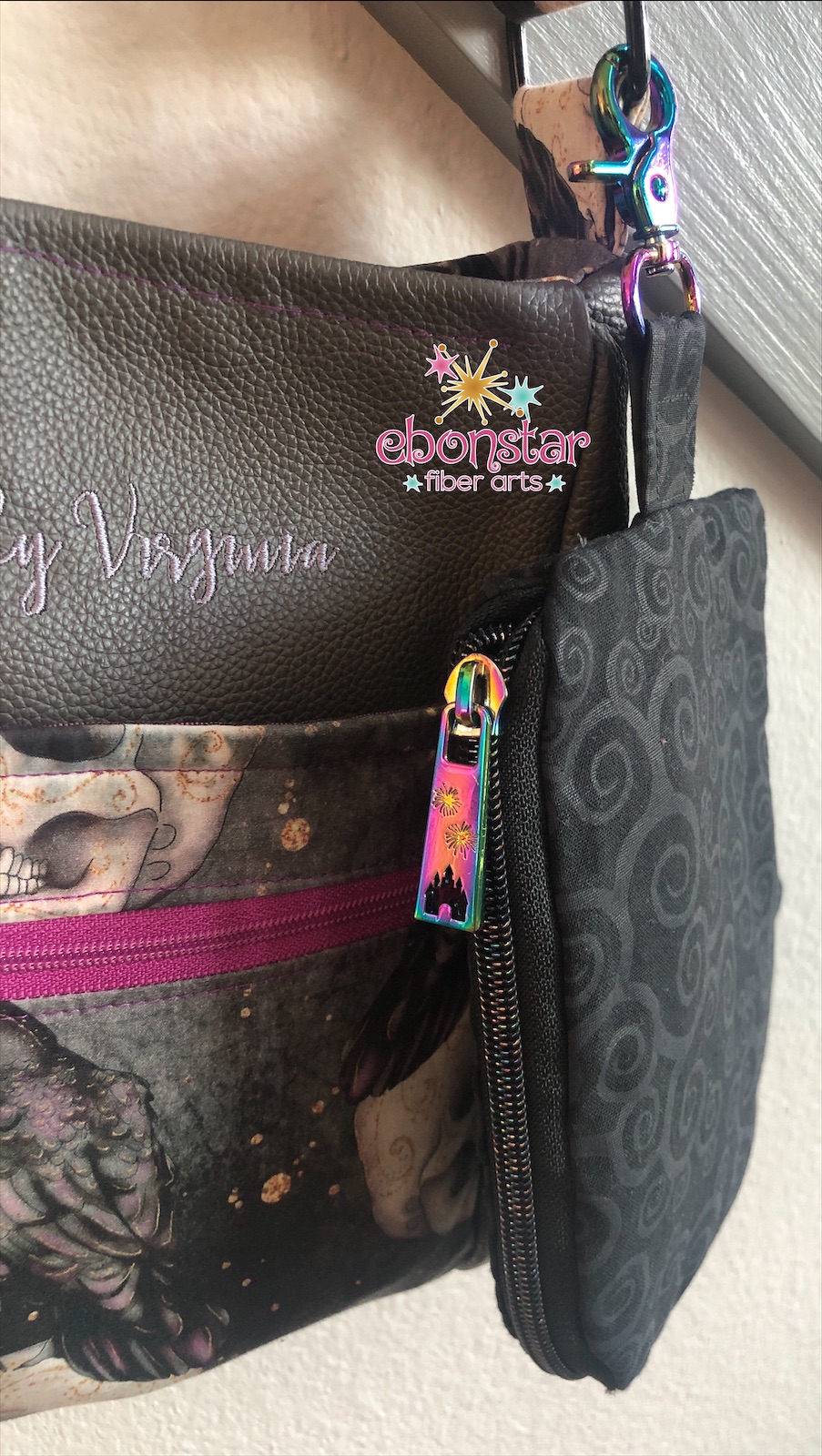 It keeps your masks clean when not wearing and close to hand. This is a new pattern but I'm really liking how it turned out. It also gave me a chance to try out my new zipper tape and pulls from Wizardry Stitchery & Crafts.
I'm loving the rainbow castle zipper pull.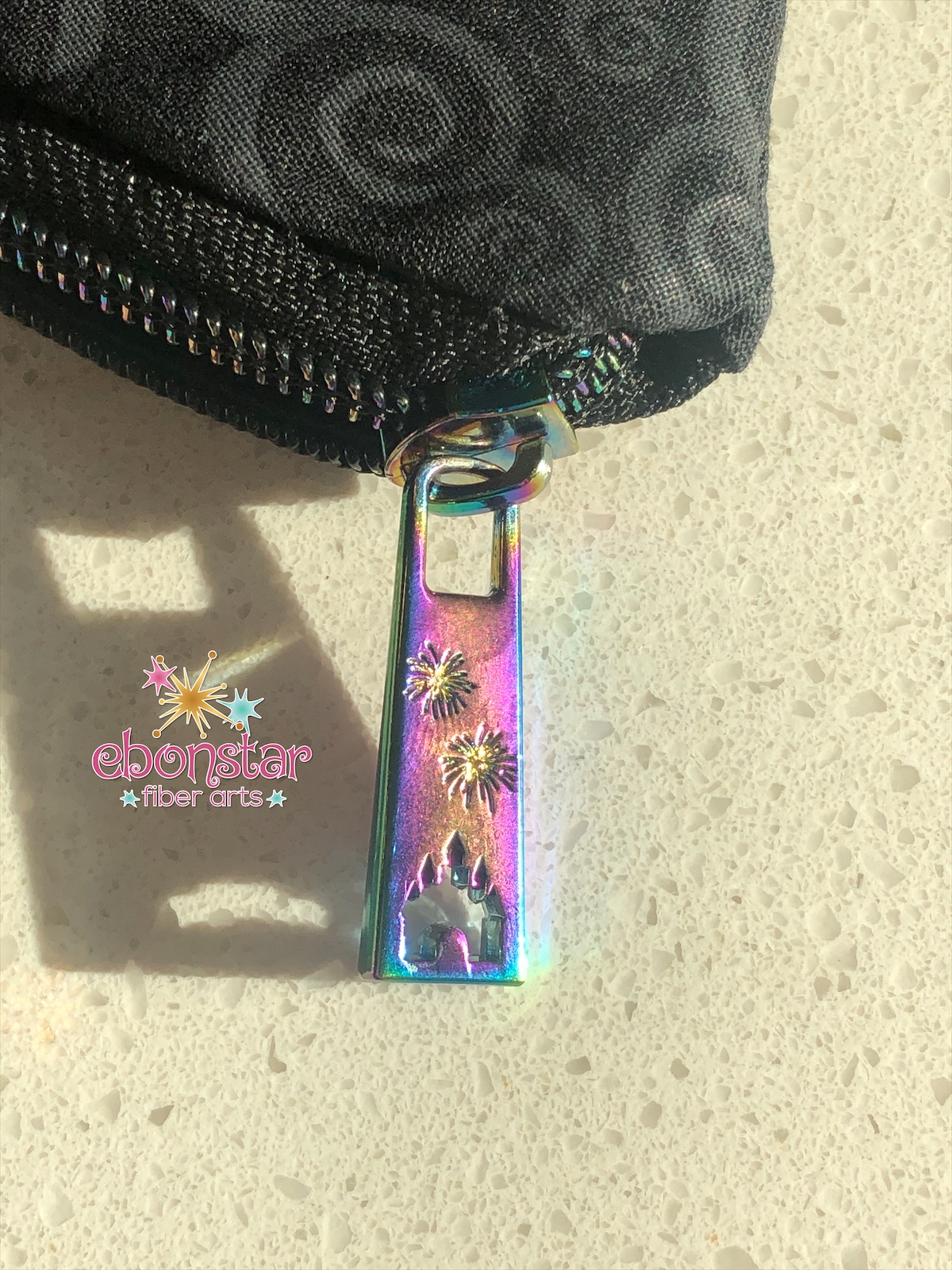 And the oil slick zipper tape is just gorgeous!!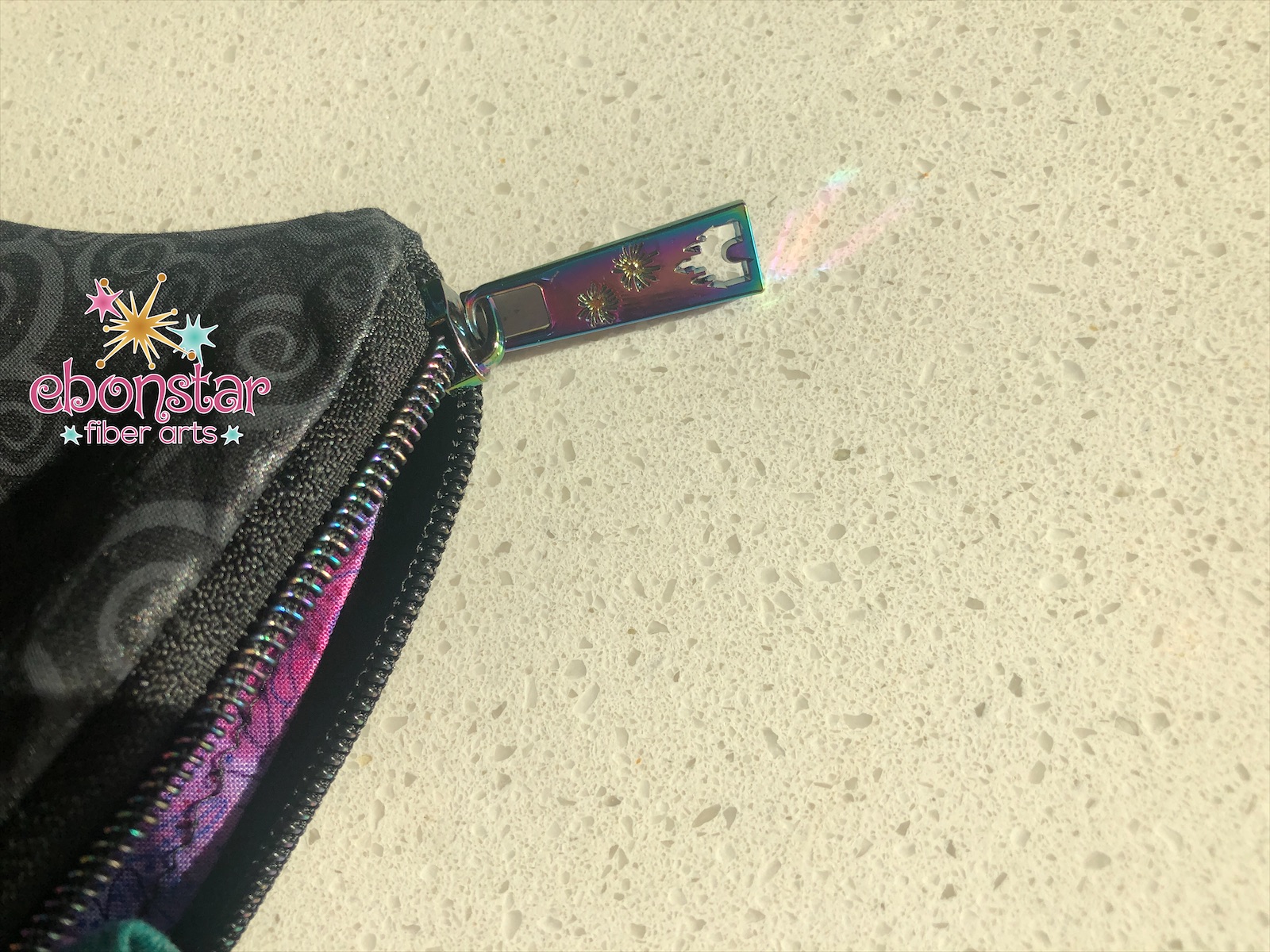 Plus I think it pops with the interior fabric.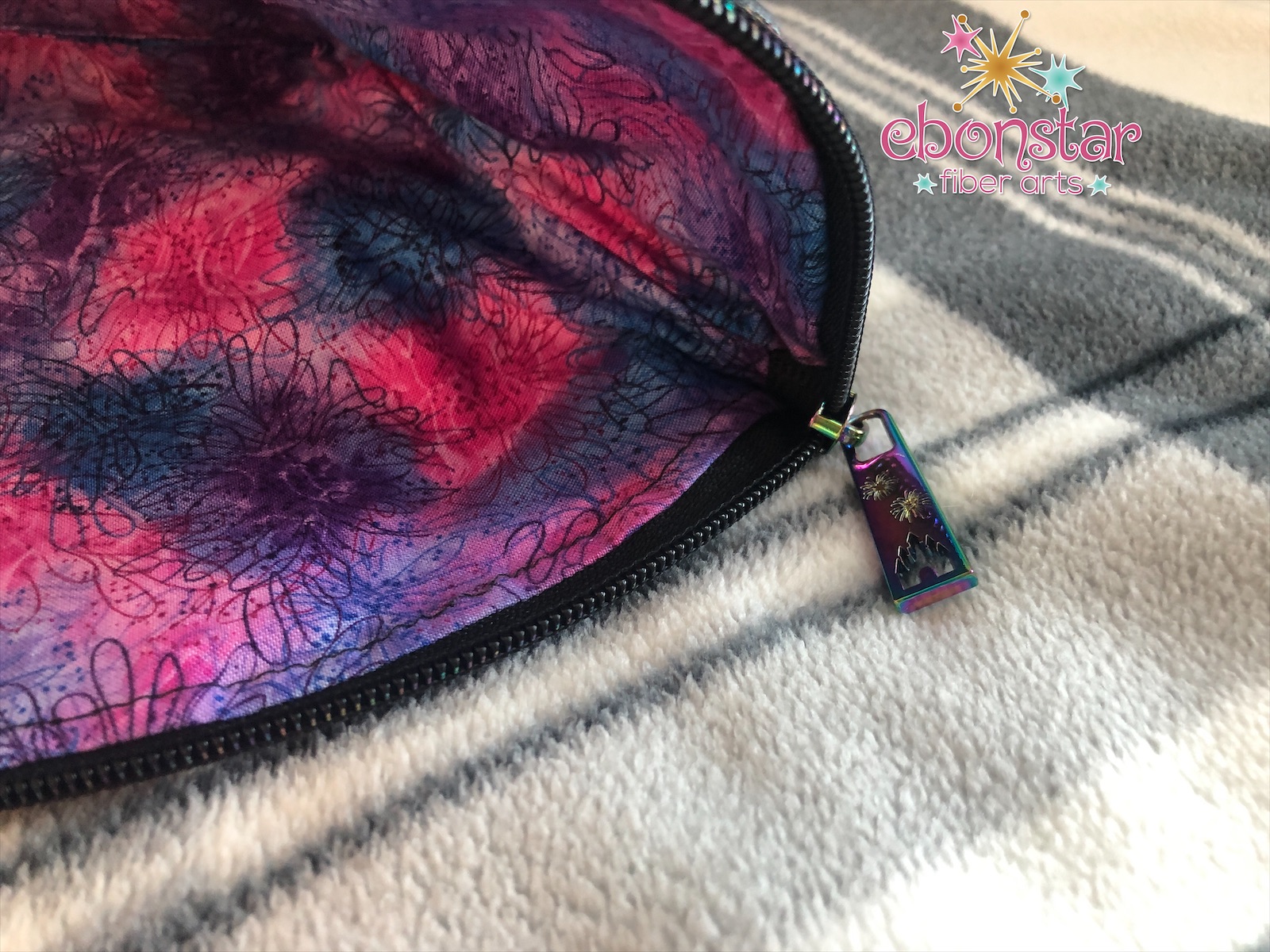 The swivel clip is from Wizardry Stitchery & Crafts also. It's gorgeous.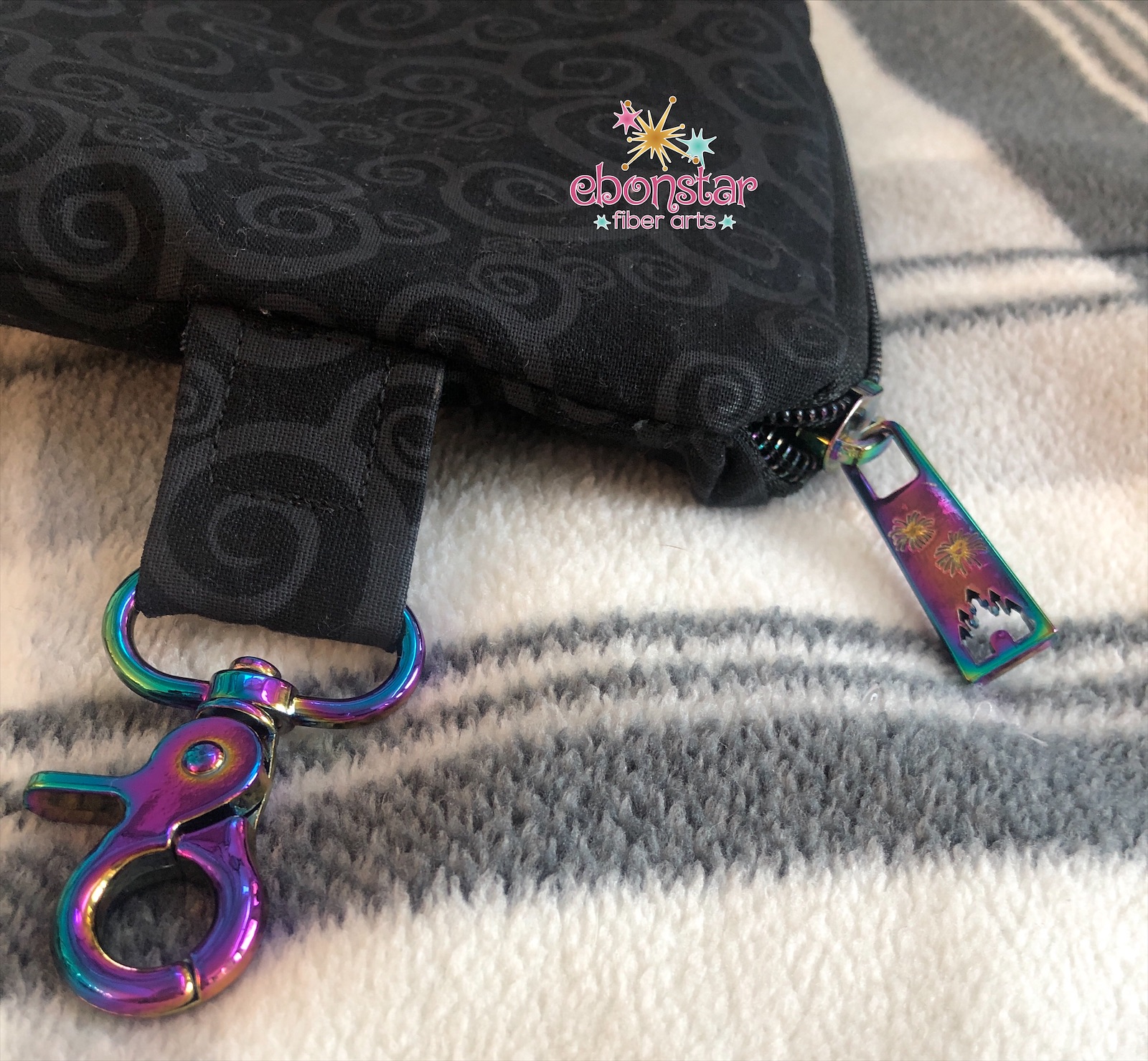 I love how big it is. You can definitely store multiple masks.
All in all, I love it! What do you guys think? Is this something that needs to be added to Ebonstar.com?